Check out what New is and what to expect with Big Data and Analytics in 2022
The .NET framework of Microsoft is the most secure, flexible and robust software development environment. It is one of the best tools to use when developing software solutions with Big Data integration. .NET outsourcing is still a viable option for most organizations, particularly in today's continuously evolving business requirements and the need to integrate new solutions, such as Big Data.
The .NET language provides several built-in functionalities to develop big and complex apps, thus boosting the coding speed, which in turn lowers the cost of development. The emergence of big data, technological advancements, and innovation in scientific research is set to be transformative.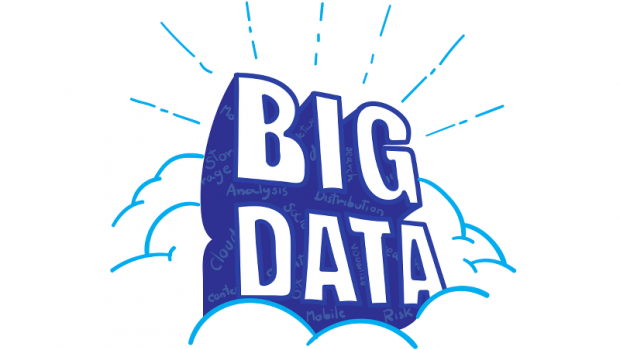 THE EXPECTED GROWTH OF THE BIG DATA MARKET
With an unexpected growth of another $7.3 billion this year, the big data market size would almost certainly break past the $40 billion mark. As more and more organizations understand the benefits that big data provides, present programs and strategies would have to evolve and develop in order to support bigger workloads. 2017 has ended with major developments. The following are some of the big ones to watch out for in 2018.
Job Roles that are more specified. Year after year, the demand for data scientists, as well as people who are familiar with the big data language and processes are required in the workplace. IBM predicts that there would be over 700,000 job openings for these kinds of specialized positions by 2020. Businesses would have to plan ahead with their training processes to account for innovations in the sector. Furthermore, traditional jobs would inevitably evolve to integrate new features and benefits of proper implementation of data. With 62 percent organizations planning to implement big data and machine learning principles this year, companies should find the most effective tools to keep the members of the team organized with all the changes that will come.
Blockchain Sophistication. One of the leading customer concerns when it comes to big data is trust, as 49 percent of Americans believe their personal information could be at risk. With more breaches of data happening every year, cyber-security becomes a growing priority for individuals and businesses as more personal and financial activities take place online. In the years to come, major advances in cyber-security are not only expected, but they would be absolutely necessary. For this reason, advancement in blockchain is set to be one of the most prevalent trends this year. Blockchain helps to encrypt Bitcoin transactions as well as big data transfers, which carry sensitive or private information. However, what makes blockchain uncrackable is the fact that there is no transferred documentation stored in a single place. Rather, they're broken up and scattered throughout different places for purposes of security. Organizations that handle big data transfers, like healthcare providers and banks, Guest posting sites would implement more advanced blockchain practices to their organizations throughout 2018.
A Hyper-focused customer journey. This year, customer journey is set to be even more personalized and specific, with the power of analytics. Giants in the e-commerce industry and startups now have access to information, which could help build an ultra-personalized experience for every single consumer, with predictive analytics. Big data and analytics could help e-commerce businesses get to know their customers on a more personal level, through tracking past shopping habits and purchases. One of the biggest e-commerce platforms today, Shopify already brings this kind of capability to their stores, with customer account analytics. The advanced metrics measure the conversion of the system funnel order values and rates, together with tracking real-time customer habit. These personalization insights could lead to considerable sales boost. Organizations that implemented strategies for purchase suggestions, as well as unique offers already, have experienced ten percent boost in revenue. AS the year rolls around, more and more businesses would see the need to offer even better personalization for enhanced results.
THE .NET TECHNOLOGY IN BIG DATA
.NET is one of the best technologies in the big data world. .NET developers in a .NET development company are database developers. This year would see more .NET as the platform that helps business organizations capitalize on big data. Furthermore, there would always be good reasons for outsourcing software development services, since .NET development companies offshore could provide highly effective solutions with affordable rates. An organization could take advantage of extremely flexible and scalable big-data based solutions through a combination of IIS Server and. NET. This helps a business grow, through achieving the desired goals.
Without a doubt, Big Data is pushing us towards a more optimized, brighter future. As a growing number of industries are jumping onboard, the year 2018 is shaping up to be a truly eventful year. There is so much to look forward to with big data and analytics this year and even in the years to come. Anticipate another year of data-fueled inventions, innovations, and discovery.
About Author
Dhrumit Shukla has been working as Business Development Manager in a software development company named TatvaSoft since 5 years. He is profoundly skilled and well experienced in providing software development services on various technologies ranging from Microsoft .NET to JAVA, Salesforce, BizTalk, SharePoint, PHP, Open Source, iOS, Android, Pentaho data integrationand the list goes on.
Dhrumit has the true potential to manage client from a wide range of Industries like BFSI, Supply Chain, Healthcare, Retail, Hospitality etc. Another aspect that makes him a trusted technical advisor and IT solution partner in the eyes of his clients is his effective communication skills. He keeps track on status of each Project during SDLC and provides extended support to clients to make sure Project deadline is matched and delivered within the budget.