5 Best Creative Email Marketing Strategies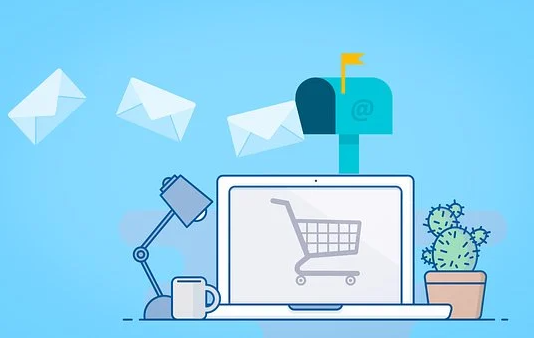 In a recent Hubspot survey, as many as 73% of millennials prefer to communicate with businesses via email. A question that every business should be asking itself is; "how can I appeal to these young audiences? What are some of the most effective, proven email marketing strategies that I can use?". Check out the text below for the latest tips and tricks. 
Have Automation Do the Heavy Lifting
Marketing and communication executives across all industries should use automated email campaigns in order to communicate with prospects and clients alike. The insurance world, for example, uses communication and marketing automation platforms to improve communication between insurance agents and policyholders. Let's assume that an  agency has several thousands policyholders and each of them has purchased one or more insurance plans, ranging from home, auto, commercial and much more. Automation would be the most efficient email marketing strategy to fit all of an agent's needs in terms of communicating with all of their policyholders simultaneously without sacrificing quality. It also cuts down on the time and effort they spend performing manual administrative tasks. Automation is also beneficial to policyholders, allowing them to file claims online, and access critical policy documents at any time. Automated pre-renewal and renewal emails, for example, are triggered by policy expiration dates that are stored in each agency's management system. If a policyholder is due for a homeowners policy renewal, an email would automatically be sent out to remind them to take appropriate action and ensure that they continue being protected. 
Keep Your Emails On-Brand
All of your email campaigns should be generated with a certain goal in mind. This could be anything from buying a new pair of glasses, to providing feedback. You, or a third-party email marketing company you hired, would need to create the appropriate email design and copy that would inspire recipients to complete that goal. But first, you would need to build up an instantly recognizable brand identity. The tone of voice in your copy and the color palette used in your design needs to complement the look and feel of all other aspects of your digital identity – such as your website and/or your social media presence. Aside from losing on the brand equity which you have worked hard to build up, email recipients may also simply fail to recognize the fact that the email which was just delivered into their inbox does indeed come from your company, and it may simply be sent to the junk folder and flagged as spam. Being marked as spam can be dangerous, and make it more likely for your domain name or IP address to be blacklisted, temporarily disabling further communication. 
Invest in Responsive Email Design
A staggering  61% of all emails are opened and read on mobile devices. The future of email marketing is closely linked with optimizing your design to be equally appealing across a variety of gadgets. With the growing worldwide ubiquity of 5G networks, and the increased prevalence of public Wi-Fi spots, it is safe to say that the whole world, metaphorically speaking, will soon be surviving the web via their smartphones. This makes investing in responsive design for every email campaign a must. 
A/B Testing for Subject Lines and Preheader Texts
The subject line and the preheader text are the first thing email recipients see before opening your email. It's how you make a first impression, and the effectiveness of your email campaign heavily depends on it. Keep your subject line short, easy-to-understand, and to the point. Here are some examples:
Example 1 – Bad subject line: You forgot something…
Example 2 – Good subject line: Uh-oh, your subscription is about to expire.
The first one does succeed in catching the reader's attention, but it is arguably too vague for the recipient to anticipate your goal. In the second example, on the other hand, the sender's intentions are clear and the email's preheader text can easily be used to provide more context. Keep in mind though, that while there are some guidelines you can follow, writing effective subject lines is not an easy task. It is therefore a good idea to not put all of your eggs in one basket, and instead try to experiment with A/B testing. Use the test results to find out which subject lines work, and eliminate the ones that have proven to fall flat.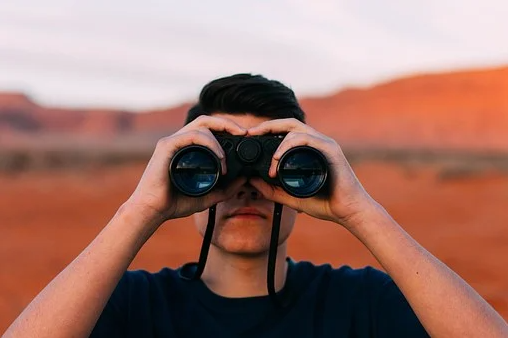 Spy On The Competition to Stay Up-to-Date
The most surefire way of staying up-to-date with the latest trends is to adopt techniques and strategies from industry leaders and/or your direct competitors. Do research on the way major players in your field set up their email campaigns, and figure out what works best for them, and deduce how this may benefit you and your business. Whether it's minimalist email design, typography, or a more genuine, compassionate tone in your email copy, try to keep up with the times. Take the time to subscribe to newsletters, click through your competitors' email flows, and discover the juiciest new email marketing hacks you can add to your arsenal. Some creative strategies might fail to translate well to your target audiences, whilst other might prove wildly successful. 
Conclusion
Automation provides maximum efficiency at an affordable cost. Responsive design and A/B testing can help you grow in accordance with your audiences' expectations. Finally, an occasional peek into what your competitors are doing can keep you up-to-date. Together these make for some useful strategies for email marketing.