How to create a brand identity and ways to increase brand awareness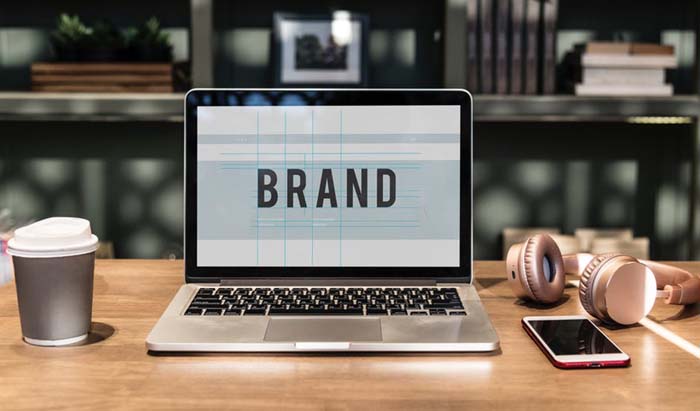 It is a tough task to build brand identity and brand awareness. However, brand awareness is the main goal of many marketers. For this, there are certain important strategies that need to be followed to increase brand identity and awareness.
Keep on reading to find how to reach your goals for brand awareness and brand identity.
Before we jump in, let's understand what branding is. 
What is branding?
Branding is a marketing practice to shape your brand actively. However, there's so much that goes into marketing. Your business needs branding for breaking through the mess and getting the attention of your customers. This is what turns your first-time buyers into lifelong customers. It's what you need to make a lasting impact on your customers to take your brand to another level.
What is digital branding?
Digital branding is the way you design and create your brand online via website, different apps, social media platforms, videos, and more. It consists of a combination of business branding ideas and digital marketing for developing a strong brand online.
How to create a digital brand?
Here are the nine important components of creating a successful digital brand:
Logo: A logo is an important image that makes a customer associate a symbol with your business or brand. 

Website: A website is your digital store where customers visit to gather information about your content, products or services you offer. An easy-to-navigate and user-friendly website is what you need for a higher conversion rate.

Brand messaging: Your company needs brand messaging to tell the customer about the story behind your brand and what you intend to do for them. The brand message must reflect what your business does and believes in for meeting your customer requirements.

SEO: SEO (Search Engine Optimization) ensures that your brand information and website are discoverable by search engine crawlers. It is important to create an SEO-friendly website that search engines can easily crawl and index, and users can easily navigate.

Social media: Having a strong social media presence is crucial in today's time. So, you need to have a strong presence on all important social media platforms such as Facebook, Instagram, Twitter, LinkedIn, Snapchat, etc. Your brand should be present where your potential customers are. 

Email marketing: Email marketing can give you a bonus of call to action. This is because email marketing is the easiest way to reach more potential customers, especially those who may not be on any social media platforms. 

Online advertising: Online advertising is a powerful tool of web marketing. There are so many ways to do online advertising these days. Some of them being social media ads and search engine display and text ads.

Content marketing: Creating engaging and high-quality content is important for creating a loyal, returning customer base. After creating good quality content, you also need to share it on the right social media platforms to reach wider audiences.

Influencer marketing: Influencer marketing uses people with huge social media following to post content about your brand. It is the latest and most engaging form of marketing.
What is brand awareness?
Brand awareness means to what extent your brand is recognized by potential customers.  
For higher brand awareness: 
Your consumers must know what your business is about. 

Your customers must be choosing your brand over other similar brands.

The social media users must know about your ad(s). 

Search engine users must be typing your brand name or other related terms to reach you. 
How to increase online brand awareness?
Here are five crucial ways to increase brand awareness:
Define yourself: Your brand needs to determine and promote itself, as a person – not a company! This can be done by showcasing your brand's intentions to the audience. For leaving a lasting impact on customers, define yourself more than a firm that sells a product or service. You can begin with introducing yourself as your customers' friend. 

Socialize: You need to have optimized social media channels to reach your audience. It is important as your customers can be anywhere on the internet. So, to reach them, your presence on every social media channel is imperative. 

Use customer testimonials: Another way to build brand awareness is to display your testimonials of your happy clients on your website. It helps new customers to know that your brand is trusted by other people too.

Work with social media influencers: Influencers are also great for helping you reach more potential consumers. They not just share information about your content, they also help in building brand awareness. However, you need to choose the right social media influencers to market your brand. 

Do SEO research: A well-optimized and SEO-friendly website is likely to rank higher in Google. This means, it has higher chances of getting more clicks. Hence, always make your website SEO-friendly for brand awareness. 
Conclusion
Brand identity differentiates successful businesses and brands from those with no or low success. However, brand awareness provides you an opportunity to display your services and products to a new audience. Once the brand awareness increases, your brand identity is also likely to grow over time.