Top Broadband networks in India
The Internet is not just a thing to use but the need of every human being these days. When you use the internet, you usually  connect internet through Wifi, GPRS, 3g-4g or broadband. Broadband is one of the most commonly used ways to connect internet on your laptops or PC.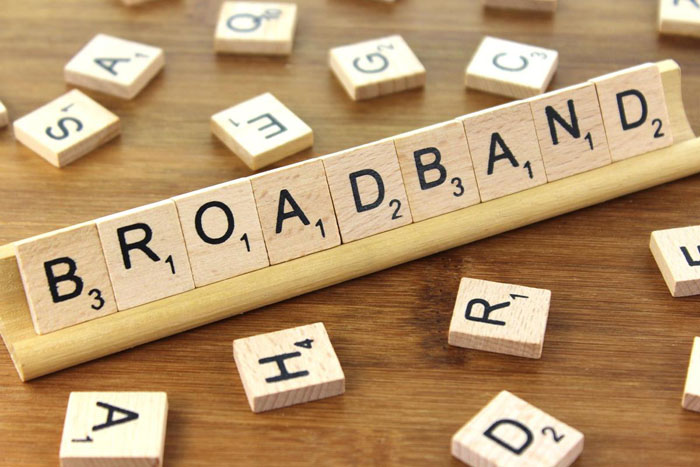 When I say broadband, that means, the internet is reaching your home or office through a cable, and you connect using the modem. You can even make a broadband connection wifi by setting a wifi router. It enables you to use the internet on multiple devices.
In India, the internet made available for the public first time in 14th August 1995. Right now the average internet speed in India is 4.9 Mbps. Internet speed depends upon the service provider and the plan you choose.
Today I am going to share about the top broadband networks in India.
1)    BSNL (Bharat Sanchar Nigam Limited):
BSNL is one of the oldest and most famous broadband service providers in India. It was born in September 2000. It plays the significant role to offer network management and telecom services.
Other than Mumbai and New Delhi, you will find the intense coverage of BSNL broadband throughout the nation.
You can easily access the BSNl service even if you are living in the rural areas of the country. On BSNL official site you can check their Postpaid and prepaid plans. Their plans are the cheapest.
2)    Airtel:
Airtel is India's most favorite broadband service provider. They are not only proving the high-speed internet service but also the plans are easy to activate an upgrade.  Whenever you think that your broadband usage is about to exceed the limit, you can upgrade the plan.
Airtel has launched Airtel smartbytes, where you can quickly check your plan, usage, data remaining and also the latest offer according to your plan.
3)    Connect broadband:
Connect is a state-specific broadband service. It is the most popular broadband service in Punjab state. It boasts of offering 100MPBS. You can request online to get a new connection. You can also check their plans online. They are offering prepaid plans also.
4)    Tikona:
According to o their official site, Tikona is running in 25 cities across India. It was founded in 2008. Their broadband plans start as low as Rs. 699/month. They will be charging Rs. 500 for installation.
5)    MTNL Broadband:
Mahanagar Telephone Nigam Ltd. (MTNL) operates in the major cities like New Delhi and Mumbai. They offer Mobile services, Landline services, Broadband services, etc. In Delhi, they provide minimum speed up to 8 Mbps for unlimited plans.
Right now over 370 million people are using internet broadband service throughout the country. The Internet is spreading at rapid speed. Now you can use high-speed fiber broadband services. When you are about to choose a broadband service, always stick with the most reliable service in your area. You can even look for the local broadband services providers such as hatchway, netplus, etc.
These are the tops broadband services in India. Choose wisely!