The ABCs of Social Media Branding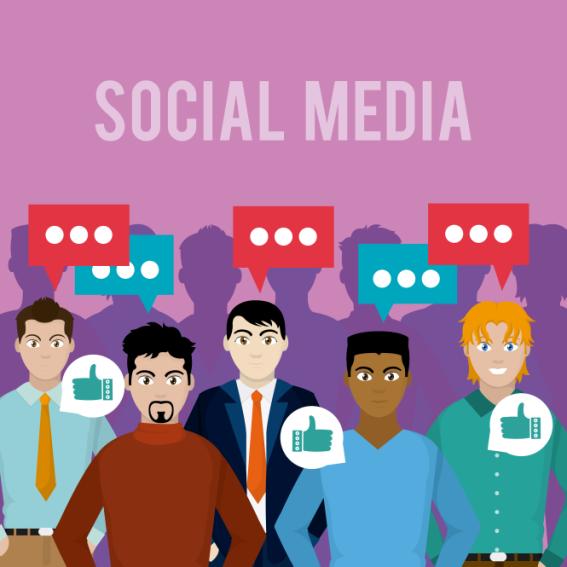 Stock photo via StockFreeImages.com
When you are running a business, it is important that you build your brand to achieve a market reputation. The immense popularity of social media makes it a must to build your brand on SM platforms. Social media branding involves the use of various techniques to promote your brand on various social media platforms.
The ABCs of social media branding provides you with a primer on all basics of this exciting topic.
What is social media branding?
A brand is how the public looks at or perceives your business. Your brand identity refers to the elements you use to make your brand recognized by the public. This includes logos, taglines, color schemes used, and other elements of design. Branding is thus the process of making people recognize your brand.
Social media today has millions of active users. Your potential customers can be found on any of the social media platforms. Businesses can now easily engage with customers on social media. This makes it imperative to build your brand on social media. Social media branding refers to establishing your brand identity on social media and building its popularity.
Key concepts in social media branding
1) Brand voice and tone
On social media, it is important that you express yourself in a particular voice and tone. What you post on social media has to resonate with your target audience. You need to adopt a brand voice that is relevant to your target audience. It could be formal and authoritative. You can also adopt a humorous and even cheeky style.
Depending on your brand and what you do, you need to adopt a brand voice and tone. Once you decide on this, every post should have the same brand voice. Consider how your target audience speaks and use the voice & tone that they would like. It also depends on the products you offer. A brand voice will make it easy for customers to differentiate you from others.
2) Brand storytelling
The process of brand building requires that your target audience should connect to you emotionally. The best way to do this is by storytelling. Create a story around your brand and its offerings. Tell the story in such a way that customers identify with your brand. Talk about why your brand exists and why your customers should care about your product.
Talk about your products and how they act as solutions to problems or needs of customers. Narrate a story about a customer's search for a solution and how your brand solved the need. This story can be in the form of text, photos, or a video. The story should help people understand how your brand makes a difference for them.
3) Brand engagement
When you start posting content on social media, people will start engaging with you. This can be in the form of likes, shares, comments, direct messages, and posts about you. Make sure you engage with everyone who responds to you. That is how you can build a positive relationship with your target audience.
Ensure you post consistently, so the brand engagement goes on. Reach out to your target audience through social media by talking to them. Use hashtags to ensure customers know what you are talking about. Reply to every single comment, irrespective of how negative it is. Never use standard copy-paste replies. Reply individually and specifically to each person.
4) Brand identity
You should establish your brand identity in such a way that people can recognize your brand instantly. This calls for the use of attractive design elements in your brand. There are three elements involved here:
The logo is an emblem that could have an image, a vector drawing, or text. It represents your brand uniquely. The logo would have your brand name and probably the tagline.
Color scheme refers to the colors you use to identify your brand. Ensure it is unique and attractive and differentiates you from competitors. Use the color scheme consistently in all your posts.
Font use should be consistent. Select 1 or 2 fonts and use them in all your posts. Avoid using too many fonts as it can look clumsy.
Using the design elements along with your brand voice and tone will help you firmly establish your brand identity on social media.
5) Brand ambassadors
Your brand ambassadors need not be celebrities or influencers. They are your own customers who are happy with your brand and its offerings. Use your customers as brand ambassadors. Let them narrate their stories and give their testimonials. Let your brand ambassadors do the marketing for you. That would be more effective and believable.
With these tips, you can make your brand stand out and build an engaging image for your business.