Learn How to Map Archive folder in Lotus Notes from Outlook
Archiving data of an email program is the best way to keep data backup safe. Likewise, Lotus Notes is a desktop-based application and users want to save their data on local machine to maintain the backup. But, due to certain reasons, users want to map Lotus Notes folders to MS Outook. Now a question arises, How to map archive folder in Lotus Notes from Outlook? What are the measures to do the same? Thus, in this blog, we are going to discuss about the same in brief.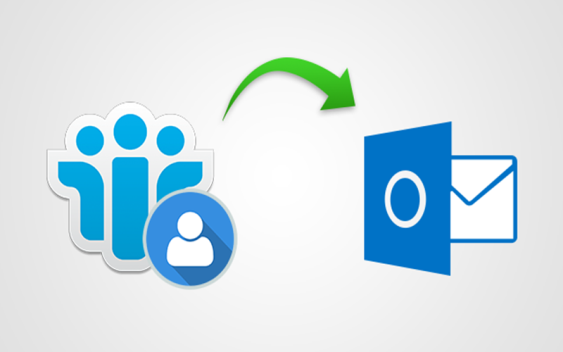 System Defined Folders of Lotus Notes
The system defined folders of IBM Notes contains Inbox, Drafts, Contacts, Trash, Junk Emails, Sent Items, Calendar, and Journals. By default, all these folders are mentioned by the system and cannot be renamed easily (unlike a user-defined folder).
User Specified Folders
A user defined folder is created by the Lotus Notes user obviously for their ease of accessing email messages. For an instance, If the Employer will get 1000 of emails from employees then, it becomes necessary to define certain rules and make a customized folder with the employee's name.
Reason for Mapping System Folders
During the time of exporting data from one to another platform, there are some scenarios that occurs where system folder mapping is must. For Example:
Language Change
Archiving Data
Language Change
When data is transferred to different mail platform, there will be a possibility that dissimilar language is being used. For e.g. if source machine is using english language and it is a Russian company in the targetted Outlook. In that situation, option for the folder mapping will help in mapping of System Folders through System Folders.
For Archiving Data
While switching data from one email client to another, there is a need to differentiate between the client data source and a new client. In that situation, a previous data can be archived into another file, but with different types of folder names which is feasible by mapping System Folders through User Defined Folders.
How the Software Map the System Folders?
If you need to map the system folders, then you have to download and install Lotus Notes mail conversion utility. After that, for connecting to the Domino server, you should provide the email Address and password for the same. Next, click on "Login" button. The software will begin the login procedure:
Now, you must have to choose the mailboxes that can be exported as follows:
1. Press "Next" button.
2. For mapping Lotus Notes to Outlook PST, select the "PST" format. You can click "Folder Hierarchy option" to maintain the folder structure. Then, click "OK" button.
3. Click on "Mails" radio button to choose "Apply filter(s)". Click on "Set" button.
After this, you can apply any of the filters according to your need.
4. Select "Apply Advance" option and go to the "Settings" button.
5. Now, you can select the Advanced Settings for performing Lotus Notes to PST migration successfully
HTML Formatting: This option allows to maintain the HTML formatting of mails during conversion process.
Internet Header: With this option, users can maintain the sent or received email header.
Remove Encryption: This option permits a user to remove the encryption of emails
All Documents: This option lets all document view email items to be exported into Outlook PST.
Doclink: This option allows to retain the Doclink of emails.
6. Migrate the canonical name, that is mentioned in IBM Notes in the Outlook SMTP file format by choosing the Email Address Translation.
Next, type the domain name for SMTP translation with respect to a canonical name.
7. Users can upload the CSV file for mail address translation, including all email addresses for the same.
8. Then, users can also map the Lotus Notes default created folder with PST folder name.
9. Click on Apply button to save all the Advanced settings
10. Split PST option is offered to break large files according to the Size. The file can be divided into GB or MB as per the users requirement.
11. Also, users can change the default storage location (after data conversion) by selecting Change button.
12. Click on "Browse" button. Then, navigate and choose the location for final conversion.
13. Click "OK" button. The location of a file will be shown as follows:
14. Click on "Export" button. Now, the whole process will be completed as follows:
15. Click on "Save report". After that, users can navigate and select the file path as follows:
16. In the last, press "Save" button. The export report can be stored successfully. Click "OK" button.
Make sure you follow each step very carefully to map the archive folder in Lotus Notes from Outlook.
Conclusion
Follow each and every step to know how to Map Archive folder in Lotus Notes from Outlook application. Thus, in this blog we have suggested a third party utility i.e Mail Migration Wizard to perform the desired migration steps. It is one of the best solution that helps to convert Lotus Notes NSF files to MS Outlook. Also, we have discussed the overall process of this software in a proper and efficient way.