Android and IOS Apps for kids
In this digital age, it is impossible to negate the digital influence on our kids.
The mobile apps and digital content engage with our children's attention span and have an influence the way they think or absorb new knowledge.
With ever-evolving market, there are hundreds of apps now available in the play store or the iOS App Store. They are growing in numbers every hour of the day.
Out of the entire app ecosystem, we will discuss the apps for kids that offer qualitative information with an engaging tone.
So, stay tuned with us.
First, let's talk about some famous Android Apps.
Toontastic 3D: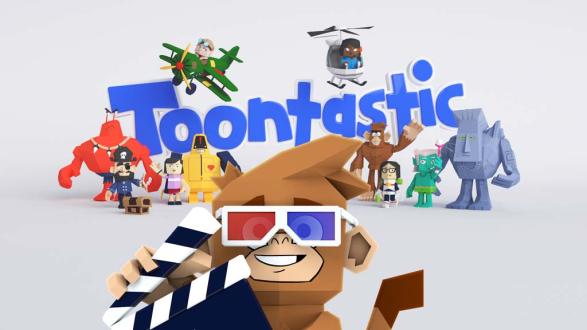 If your kids love the cartoon characters or any animated character that they wish to see in the 3D animation, then the Toontastic 3D app is for them.
It allows your kids to draw their favourite cartoon characters with 3D effects using the drawing tools and develop the entire story all by themselves.
Moreover, they can add their image as well and present the entire story by moving the characters. This helps to enhance their imaginative and creative skills to a great extent.
Besides, the app also provides the facility of audio recording and saving the entire video content as a 3D movie on the device itself.
Playstore: https://g.co/kgs/jE5L24
itunes: http://bit.do/toontastic3d
YouTube Kids: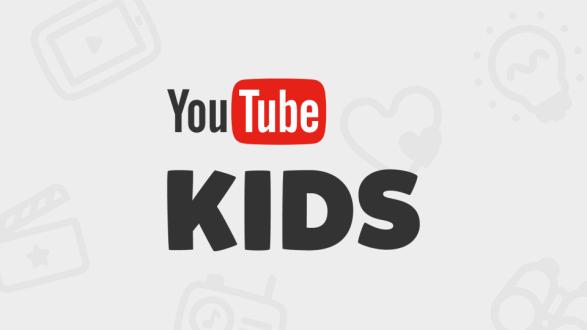 If you want to keep your kids engaged in some entertaining stuff that helps to explore new things, then the YouTube kid's app is just perfect for your kids. It is one the most watched platform which can provide the best quality kids content available from around the world.
The content made by millions of Youtube creators from around the globe is aggregated, filtered and made available over a secure platform for kids.
The key benefit of this app is that it also comes with the provision that allows the parents to monitor the content that their kids can watch.
It requires creating a kid's profile over the platform which ensures that the content and playlist is customisable for every kid. Thus, ensuring unique experience for each kid.
Playstore:http://bit.do/playstore-ytkids
Itunes:http://bit.do/itunes-ytkids
Moral Stories App: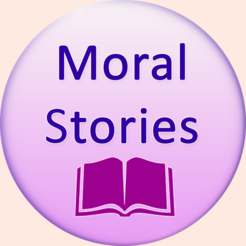 To have storytelling sessions with kids that would not only enhance their knowledge but also give them important moral lessons is desirable by every parent.
But finding new stories with engaging content and moral values might be a task not suitable for all. This particular app act as a storehouse with rich moral lessons from around the world. This not only helps in instituting moral value in kids. But it also strengthens the bonds between the parents and the kids.
Moreover, this app is available offline as well, so your kid can enjoy it anytime without internet as well.
Playstore: http://bit.do/moralstoriesapp
Egg Baby: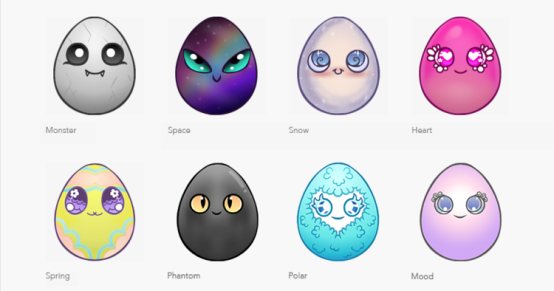 Now let's talk about the kid's apps that are available in IOS.
Egg Baby is an intelligent game that incorporates stages where kids need to take proper care of the eggs. It involves them in the activities like washing the eggs, dressing them up and playing games.
It gives rewards to the kids by keeping them neat and hygienic. The rewards motivate the kids and also help to learn the importance of maintaining personal hygiene in process. It is a fun and an engaging way of teaching kids about etiquettes and hygiene.
Playstore:http://bit.do/eggbaby
Itunes: http://bit.do/itunes-eggbaby
My Talking Tom: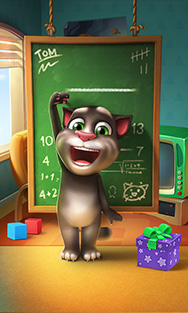 One of the most famous apps amongst the kids is My Talking Tom. Here the child can play with Tom, the talking cat repeats everything that you say in their own funny tone.
The kid can interact with the animated character of the Tomcat in the app and it responds accordingly. Not only it interacts with the kids but also has a mood of its own. It acts as virtual pet available for everyone over a phone.
It helps the kids to learn the value of discipline by keeping the Tomcat well fed, doing fun activities with him and put him to bed as well.
Playstore:http://bit.do/playstore-mytalkingtom
Itunes:http://bit.do/itunes-mytalkingtom
To sum up, there are many fun activities that your kids can engage with the given Android and IOS apps. So, if you want your kid to learn something relevant while also being engrossed in fun activities, then these apps can prove to be a great tool for them.