How to start your own classified website?
Classified websites are the online websites where various classifieds are posted and you can search for anything you desire and it will produce the desired results. Earlier classified advertising was only done in newspapers or periodical but now classified advertising is also done online on websites made especially for this purpose. Both recruiters and seekers connect to each other on these websites and discuss the terms. However, many people don't really know how to begin with a website. A classified website can be created over web. Another alternative to this is to buy a readymade classified website. To create a classified website, follow the following steps: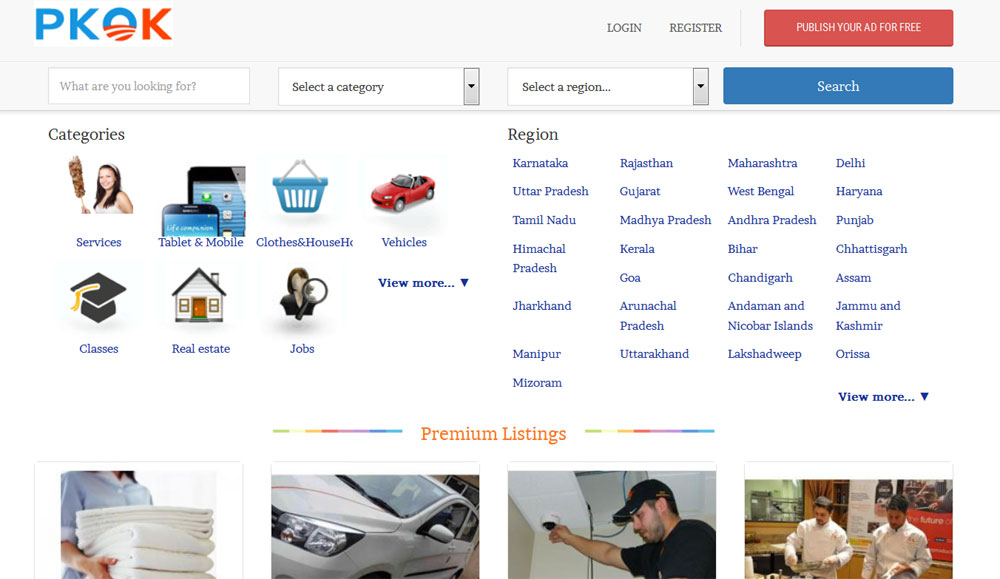 Host Company: The basic requirement to start a classified website is a good hosting company that builds a base to host your website.
Domain name: The next step is to choose a domain name for the website. You can opt for a free domain name initially and can later buy .com as your domain name. Buying a domain name can be quite expensive.
Select a niche: The most important step is to select a particular niche for your website. the niche should be untapped but should be interesting and exciting enough to grab attention from people out there.
Installing plugins and themes: After finding a niche, select and install the theme for your website. It should be eye catching and unique as it depicts the way your website will look. Some platforms such as wordpress provide free themes to choose from.
Post content on your website: Before launching your website, it is important to post some unique content on the website. Various articles or blogs can be posted related to the niche of the website and the content must be useful for the audience.
Getting traffic: This is the most crucial step of building a successful website. There should be enough traffic on the website because without traffic, the website is worthless. It is important to promote your website using various social media platforms to make people aware of it.
Monetizing: The purpose of creating a Free Business Directory is to earn from it. Therefore it is important to monetize the website using adequate monetizing techniques. As the traffic on the website increases, earning from the website also increases.
Creating a classified website and running it successfully is not an easy task. It does provide income but not immediately. Patience and hard work is needed to start a successful classified website. The publications on the website must be useful for the readers and the interface must be user friendly. Classified websites can be both for personal and business purposes. Classified websites are gaining hell lot of popularity because of their endless benefits to businesses who hire employees through them.