Diamonds vs Emeralds: Popular Engagement Rings in Vancouver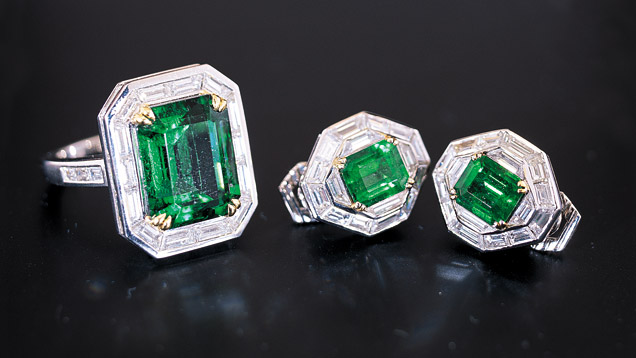 A wedding is one of the most important events in one's life. This lifelong commitment is a level up to any human relationship.
This is why there are many symbols for partners and every aspect is considered so that the union becomes even more memorable and valuable for everyone involved.
When it comes to engagement rings, having a stone is a seal of the statement. You can fancy a lot of choices but in this article, we will see whether a diamond or an emerald will fit your taste and story.
Additionally, it will have a few tips to consider if you're asking where to buy engagement rings in Vancouver or any state you are in.
When considering these two gemstones, you can rely on the age-old mnemonic diamonds for daytime, emeralds for the evening.
Diamonds, having the hardest characteristics from all the precious stones can be used daily. That means it will not easily break or scratch. It will not even lose its luster even if it is worn on a daily basis.
And because of their colorless nature, they are suited for any type of code. Whether it be a dress-down or a formal occasion, a diamond ring will fit it at any time.
Emeralds possess one crucial thing that diamond doesn't have: color. 
Most people will want to go for something they can relate to and feel more attached to. Having an engagement ring with your fiance's favorite color will make for a unique statement for your marriage.
The value they bring is the feeling one gets when wearing it even just by simply looking at it. Anyway, isn't that all that counts?
Since emeralds have colors, you might want to wear one during formal and cocktail events that will require you to put some flair into your clothing.
But, don't forget, emeralds can also fetch a fair amount of value over time.
When looking for a jeweler for your engagement ring, do look for the following:
They listen. As with any relationship, you should be looking for a jeweler that puts your interest first. Since you will wear the jewelry and will be part of your statement, you have to customize it according to how you want to channel that message.

Are they established or credited? Since we're dealing with pieces of jewelry, they have to be certified and legal to make transactions.

Consider their services. What services do they offer? Make sure that they can address any need you may have in the future.

Do they have a wide selection and options to choose from? Do they customize?

Can you trust them? This is the most important factor in considering a jeweler. You have to know if you can rely on the jeweler to help you in maintenance and even for other jewelry, you may need.