High Performance Computing and COVID-19 Impact on Its Global Market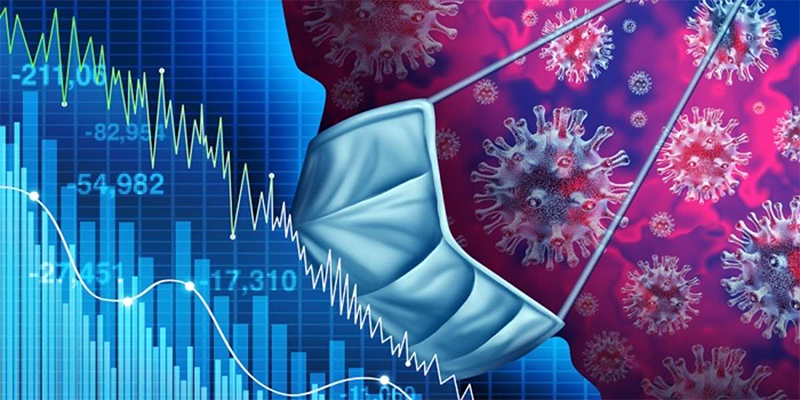 We are living in the age of information. Today, data is the fuel to disruptive scientific discoveries and engineering marvels. Large, complex problems in science, engineering, and business are being solved in order to improve the lifestyle and well-being of humankind. Solving such huge problems involves a great deal of data, which a traditional computer is practically incapable of storing or processing. Therefore, high performance computing solutions are required. It is a practice where aggregated computing power is used to achieve higher performance. An HPC system eliminates typical computational barriers like slow processing and limited CPU capacity and allows integration of new data along with increased model resolution.
HPC Infrastructure
There are three main components of a high performance computing system:
Several compute servers are networked together to form a compute cluster that is responsible for parallel processing of complex computer programs and algorithms. This cluster is further connected with a data storage to store the output. 
For optimal performance, all the components of an HPC system must keep pace with one another. The data storage must feed and ingest data as soon as it is processed, while the networking unit must support high-speed data transfer between the storage and compute cluster.
Types of HPC
Although a high performance computing system is generally misunderstood to be only supercomputer-based, it can be one without a supercomputer as well. Let's have a deeper understanding of the various types of HPC:
●
A supercomputer-less HPC
The integration of multiple computers into a connected cluster is becoming a more popular way of building a high performance computing system. Every computer in the cluster, known as a node, is equipped with dedicated processors, memory components, and graphical processing units (GPUs). All these nodes are interconnected to handle complex computation tasks.
Even though building a cluster-type HPC system demands noteworthy investment, it is still inexpensive compared to the supercomputer-based HPC. It is relatively affordable to obtain and operate smaller computer systems that run off-the-shelf applications. That said, it does require significant expenditure for enterprises having limited HPC requirements.
●
Cloud HPC
A highly flexible yet cost-effective approach to building an HPC system is by using the cloud. Cloud service providers like AWS offer scalable and elastic cloud infrastructure for enterprises to run their HPC applications. A cloud-based HPC eliminates all the limitations of an on-premise HPC system and helps HPC owners keep pace with growing computational needs as well as an increased number of users.
Following are some of the benefits of moving HPC workloads to the cloud:
Flexibility

– Enterprises can quickly scale up or down the cloud resources, commission or decommission HPC clusters, as and when required.

Quicker results

– Not only do HPC users get instant access to limitless computational capacities, but also innovate quickly by combining HPC workflows with the latest technologies like machine learning and artificial intelligence.

Cost-effectiveness

– With no lengthy procurement cycles and advance capital expenses, a cloud HPC results in enhanced cost-efficiency. It also eliminates the risk of on-premise HPC clusters turning obsolete as a result of changing requirements over time.
●
A Supercomputer-based HPC
A cloud HPC might offer benefits like scalability and cost-effectiveness, but when it comes to security and privacy, there is no alternative to an on-premise, supercomputer-based HPC system. Specially designed supercomputers are also beneficial for enterprises having massive multi-dimensional datasets to run.
Applications of an HPC
The HPC is becoming hugely popular among enterprises that aim to have a deeper understanding of seismic imaging, computational chemistry, genomics, and financial risk modeling etcetera. Initially prejudiced only as a tool for complex scientific research, HPC is now gaining ground in various industries as well. Following are some of the modern-day HPC applications:
●
Medical Research – 
Creation of virtual human heart, cancer diagnosis and drug development, and genomic sequencing, etc.
●
Engineering – 
Optimizing the aerodynamics of bikes and designing modern trucks and aircraft.
●
Space Research – 
Tracking solar weather and studying the cosmic microwave background of the universe.
●
Business and Finance – 
Cryptocurrency mining, assessing structural soundness and energy and water modeling of some of the world's tallest skyscrapers.
Global HPC Market
The global HPC market is segmented on the basis of components, deployment, applications, and geography. There are various components of an HPC system like software and system management, professional services, and hardware and architecture. On-premise and cloud deployment are the two deployment methods of an HPC. All these components along with deployment methods and applications determine an overall HPC market value. IBM, AMD, Microsoft, Intel, Fujistu, Oracle, Dell, HP, and Cisco are some of the key HPC market players.
Let's look at the past figures of the global HPC market. As per Intersect360 Research:
The global HPC market reached 35.4 billion USD in 2017, experiencing a growth of 1.6 percent from 2016. The cloud in particular had a breakout year with YOY growth of 44%.

The market further grew to 36.1 billion USD in 2018.

In 2019, the market witnessed a growth of 8.2 percent from 2018 and reached 39 billion USD, more than it was forecasted. Again, cloud and cloud-based deployments being the major contributors to the growth. 
COVID-19 Impact on Global HPC Market
The global pandemic is believed to have a dramatic impact on the worldwide HPC market revenue, including revenue loss from 2020 to 2023. As per the latest analysis, the global HPC market is set to witness a contraction of 3.7 percent because of COVID-19 in 2020. The COVID-related decline is set to break the ten-year growth streak of the market, which is expected to fall 10.1 percent below the baseline forecast for 2020. However, the market is expected to return to normal by 2024, reaching the forecasted value of 55 billion USD with a compound annual growth rate of 7.1 percent. It is further expected to return to its original growth curve after 2024.
According to Intersect360 Research, following are the key post-pandemic expectations from the global HPC market:
Most of the market revenue is not lost but delayed.

2021 can be a rebound year, witnessing a revenue 8 percent over the minimum forecast.

The market is expected to have an echo effect in 2022 and 2023. The revenue is expected to be 2.8 percent below in 2022 and 1.6 percent above in 2023.

The global market value should return to $55 billion in 2024.

Over the five years period of 2020-2024, the market will lose $1.2 billion in revenue as the decline in 2020 and 2022 is expected to outweigh the increase in 2021 and 2023.
The post-pandemic HPC forecasts on vertical markets, products and services, and regions:
Energy, retail, and large product manufacturing will be the hardest hit markets in 2020. Nonetheless, they may witness a rebound in 2021.

Servers will be the worst hit component in 2020.

The cloud is expected to witness a dramatic increase with an estimated CAGR of above 20 percent. The on-premise HPC limitations and the cloud's ability to handle the uncertainty better are the key reasons behind the estimated growth.

In contrast to other services, managed services and other utility-based cloud-like deployments will continue to grow.

The North American region is set to have the biggest loss in 2020 with a 6.8 percent decline.
The overall reports suggest that the global HPC market will experience slow growth because of the pandemic, but thanks to cloud-like deployments and services, the impact seems near innocuous in the long run. Eventually, the need for speed and higher performance will keep posing new challenges as we move forward in the 21st century. Further, the integration of the latest technologies like machine learning and artificial intelligence will require massive data-intensive tasks to be executed parallelly. This should result in us embracing high performance computing more than ever.