Benefits of Cloud-Based Quality Management Systems
Almost all the organizations in the world are making a transition to SaaS business metrics and are embarking on new cloud technology initiatives. As a matter of fact, by 2020 more than $1 trillion spendings in IT will be affected by the shift to cloud directly or indirectly.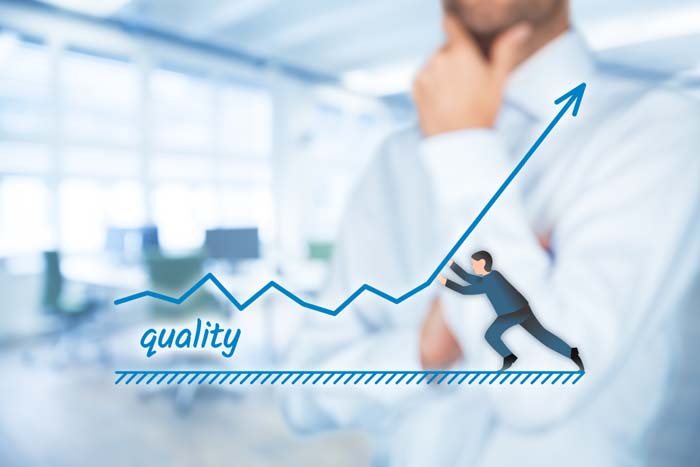 Any industry that has lacked software innovation for decades, this thing is no different. The key area that can benefit from modernization with the assistance of cloud based tech is Quality management system.
The cloud eQMS is aligned with IHC Q10 guidance for a more effective quality system. More and more organizations are looking forward to improve access to better visibility and simplify control of GxP-critical processes, as a result most of the organizations have started replacing the outdated technology with a modern cloud solution in order to reduce quality risks and hence improve productivity.
When it comes to modernizing the quality management systems, the key aspects such as data integrity with multiple sites along with the external collaboration are highly valued. Many solutions in the market are disguised as 'cloud' aren't actually cloud but in reality these solutions are already present in the existing applications and are simply offered in online hosted model. In simplified language, these applications are online versions of softwares and hence are not able to deliver all the benefits that the cloud industry has to offer.
The Difference
The only defining attribute of a cloud solution is multitenancy. Multitenancy helps enable secure deployment of only one particular version of cloud to all the customers. It supports ongoing innovation that minimizes the burden on validation and IT. On the contrary, software hosted applications require the application supplier to maintain different versions of the software which in return results in infrequent upgrades that are time consuming.
Check out these 8 characteristics of the cloud solution industry that address today's needs for quality manufacturing:
A cloud based application brings multiple solutions, such as quality management and document management for improved control. It helps in globally harmonising a single system which means document processes and templates can be standardised which further reduces the risk of errors and duplication.
With a multipurpose cloud solution, the providers make continuous investments to provide updates with the ongoing applications and keep up with the best practices the industry is following. This further increases agility of the business and shifts the focus to fine tune the applications in order to align to the business needs and all the applicable regulations are fulfilled such as 21 CFR Part 11.
Multipurpose cloud applications are now-a-days intuitive and much easy to use. If you are managing document lifecycle and taking documents from draft through revision, approval, and the training is simplified with a cloud solution industry, it further encourages user adoption.
Organizations bring external stakeholders to internal businesses processes easily and reduce manual efforts and further improve collaboration. A multipurpose cloud solution gives any authorized user access at any time and from any device and place which enables coordination of different businesses.
Accurate
Users can view real time status and conduct analysis accordingly to identify areas for improvement with a unified cloud eQMS. This makes it easier to create regulatory reports and satisfy the upcoming needs for submitting quality metrics.
Flexibility is one of the most important aspects of any software. The system must be able to allow you to automate the process of collecting quality and conducting corrective actions on the events and provide document control. Some softwares are built on generic approach which further can be modified but takes a whole lot of time and can also be costly to endure, this also addresses to a issue that the previous business processes need to be replaced with new one's and adapting to these changes can outweigh the initial costs of the system.
A software ability to grow grow your business without affecting its overall functionality is known as scalability. As the businesses are becoming more and more successful growth becomes a logical progression, and more successful your organization is the more business it will attract. When looking for a QMS for your organization, it becomes important to consider the scalability of the system for future growth.
There is so much data coming to the organizations and sometimes it becomes difficult to make sure that proper visibility is maintained. A cloud based QMS has solution to this problem also and here comes the point where reporting tool shows its real skills. Cloud enables worldwide access for everyone providing access to the environment from any part of the world.
The transition to regulated cloud will gain momentum. Multiple cloud options are being made available and at a first glance it may be difficult to decide on the best solution. With all users working on one same platform, and in a system that allows secure collaboration and increased visibility the gains are visible and are considerable.