How SEO can help your business grow
Do you own a small business and want to touch the sky? Or are you a budding entrepreneur who wants his startup idea to reach out to the highest number of potential customers? No matter who you are, in today's highly digitized world it is a must to have a strong online presence in order to max out your business potentials.But having a strong online presence is not as easy as creating a simple website and relaxing.To reach out to a maximum number of audience, your website must feature among the top results on your audience's search engine and that is exactly where SEO comes handy.By following proper SEO guidelines and rules, your website can reach out thousands of potential buyers in a small amount of time.Feeling excited? Go ahead and look for godaddy coupons for discount; if you don't own a domain and willing to create one like a food blog or travel blog or some other. Meanwhile, read for the content below on how SEO can do magic and get you tons of traffic.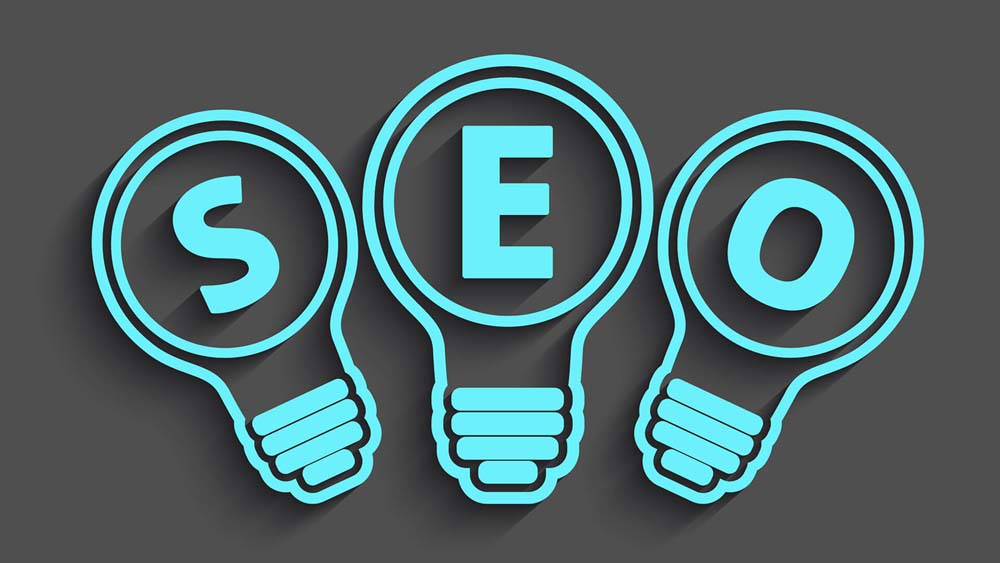 What is SEO?
Search engine optimization or SEO is the techniques and guidelines that webmasters follow to try and make their website rank as much high as possible in search results and make their site more visible to the search engines.Measures to ensure good SEO can range from designing fast, responsive, well structured, adaptable websites to creating crisp keyword-rich content for the website.
How SEO helps your business
By ensuring that your business website has a decent SEO, your business can really get a huge boost.Below are the few best examples of the number of benefits you can get by having a site that follows decent SEO guidelines.
Reach and connectivity
With over 3.5 billion searches made every day via Google and billions more via other search engines, there are no limits of how many potential customers you can connect with if you have an optimized website.A poorly optimized website may not feature on the first page of search results and according to stats websites which feature on 2nd or later pages are virtually invisible to its customers.On the other hand, a website that follows SEO guidelines will appear on the first page of search results and will obviously get way more traffic than the previous one.To reach maximum people you must create content that is related to your business and it should attract customers and non-customers alike.Another important aspect of SEO is to have a decent social media presence.With about 2.5 billion social media users all over the world, a well-maintained page on social media platforms such as Facebook and Twitter can reach this huge group of potential customers.Also, shares and likes on social media are believed to boost your SEO and reach further.Social media also lets you connect directly with your customers and those who want to know more about your products.it does not matter which or how many social media you use as long as you can create crisp content that can attract people.
Affiliate marketing
Affiliate marketing is a strategy used by businesses to sell its products by recommendation of websites which are targeting the same audience but not competing with the business and giving away a portion of sale profits to the website owner.This strategy can be used as an added source of income.If your site is SEO friendly it will drive large traffic to your website and by signing up for an affiliate program for some other business, that does not compete with your own, you can earn some additional revenues.One of the most popular affiliate programmes is offered by online giants Amazon which gives the affiliates as much as 15% of the MRP for a sale through the affiliate's website.
Online brand development
The key to success in any business is the successful development of its own brand.A successful brand grows around customer experiences.Yeah, you can argue that your products are enough to satisfy your customers and grow your business.This may be true before the surge of the internet in our daily lives but now you must grow your brand offline as well as online.A site which follows good SEO guidelines automatically gives its users a sleek, responsive, fast experience and runs seamlessly in all of their devices.Improved customer experience means improved business and growth of your brand and an edge over your competitors.A popular site also develops a unique identity among the user base and a study shows that buyers are more likely to trust a top-ranked site than a lowly ranked site in search engines.A good online branding develops trust among your customers.For example, if you go to search for sports clothing you will get thousands of companies as a result but when you will buy you will only buy from the brands you trust such as Adidas.
Global exposure
The biggest benefit you can get from making your business prosper online is that it frees your business from any demographic barriers.A website which is among top results can reach many foreign visitors and if your business offers the means for them to get the product they are looking for, you may end up having sales at different parts of the world.Even if your small business has no means to ship globally right now, still having a global fan base can enhance your brand reputations and may significantly help you if choose to take the leap of faith and decide to expand globally. Also, by studying your foreign visitors you can find out new or upcoming trends and find new markets to conquer.For example, if you run a local handicrafts store and have a decent search ranking, a foreigner looking for your local handicrafts is very much likely to buy from you and through him/her more people can learn about your store and this can generate a demand for your business overseas.
Increased awareness of your business
Your business may have the best products in your genre at cheapest prices but if not many people are aware of it, it's not much of an advantage.If proper SEO guidelines are followed one can reach a whole new bunch of potential customers know about their business every day.To have a good SEO score you must create rich content and by creating content that not only tends to search queries but also directly relates to your business.For example, if you run a coffee shop you must create content on why should one drink coffee every day and on similar topics like this.These will not only engage your existing customers but will also let many coffee or lifestyle enthusiasts know that you run a coffee shop nearby.
Conclusion
The importance of having a well-optimized website for your budding business cannot be neglected.Not only does it enable you to have a clean, responsive and fast website to showcase your efforts towards the convenience of the customers but also help your business reach out to millions even internationally.Also, Strong SEO practices will present your brand to your loyal customers and all the new potential customers.You can also earn a few extra bucks by being an affiliate of some retail giants or launch your own campaign to boost your sales further.So, if your site is not yet properly optimized or you are yet to launch your business online, now is the time! Go ahead and with proper practices and merit, someday you may live the life you have always dreamt of.