Great Crossword Puzzle Games You Don't Want To Miss Out On
Looking for a fun game to play that will also challenge your brain? Try your hand at crossword puzzles. Not too long ago, the main source of crossword puzzles was the daily newspaper. I remember seeing my mom and dad play, and I would jump in to help them (although I probably wasn't actually helping them much). With newspapers and other print media on the downhill, it has been a while since I've come across crossword puzzles. So, I decided to find the best crossword puzzle games I could play on my phone and put my vocabulary skills to the test! I tested a couple of the games and reviewed my top 3 favorites.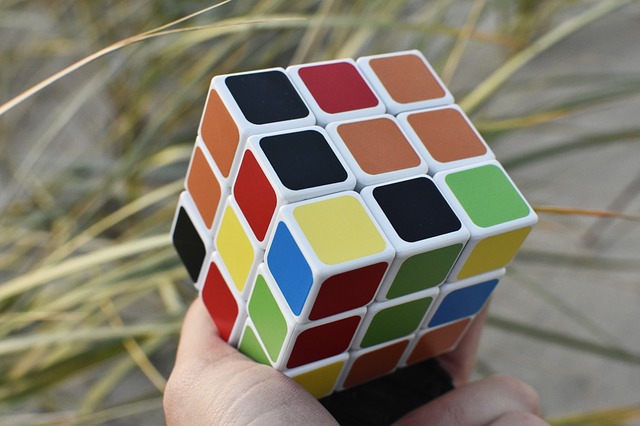 Crossword Puzzle Free – Rating: 4.7, Downloads: 1M+
My top pick is Crossword Puzzle Free. I really like the classic, elegant and intuitive interface that makes it easy to pick up and play a crossword when you are on-the-go. I also found it really convenient that you can play crosswords even without an internet connection. Another plus is that you can download a free puzzle pack every week, so you will always have new puzzles to look forward to. Is the game too easy? Simply adjust the difficulty setting and try your hand at harder puzzles.
The weekly puzzle packs have a variety of puzzles from different authors with different grid sizes and difficulty levels. While I enjoyed playing most of them, there was an author or two that I wasn't fond of. Although I didn't find a way to rate puzzles, you can easily skip puzzles for authors you don't like. Another feature that would be great to include in future updates is the ability to play in landscape mode!
Pros: Free puzzle packs, offline mode, classic and elegant interface
Cons: Can't rate puzzles, portrait orientation only
Overall: Great for testing your vocabulary skills with crosswords of varying difficulty levels but lacking in the ability to rate puzzles
Word Chums – Rating: 4.8, Downloads: 1M+
My second pick is Word Chums. If you are looking for a fun word game to play with your friends, then this is a great choice for you. You can compete in teams with up to four people and race to earn as many points as you can to level up even faster. I also liked that Word Chums is a crossword puzzle maker too, so you can put those creativity gears to action and challenge your friends to your very own crossword puzzle creation. A dictionary tool is handy if you need to double check a definition, and you can also get hints if you get stuck on a word.
Strangely enough, you can play an unlimited amount of games with your friends, but if you want to play against a computer you need to use in-game currency. However, with so many options for inviting your friends and the ability to compete with other players worldwide, playing against a robot is probably the last thing on your mind.
Pros: Play with friends, earn coins to level up, rewards
Cons: Costs coins to play against the computer, limited hints
Overall: Great crossword game to play with your friends, but you need to spend coins if you want to play against the computer
One Clue Crossword – Rating: 4.5, Downloads: 500K+
Want to play crossword puzzles with a twist? My third pick, One Clue Crossword changes the rules of the game, by giving you a picture instead of individual clues for filling in the blanks. At first, I couldn't imagine how a single picture could contain enough clues to fill an entire crossword. But I found that if you use your imagination to describe what you see both literally and more abstractly, the solution to the puzzle will reveal itself before your eyes. You can also use tokens you earn in-game in exchange for hints if you need help getting through a level.
Although you earn tokens with every game you win, I advise you to use them wisely because you need them to unlock the next level. When I started playing I had mistakenly used most of my tokens in exchange for hints, and when I realized how important they were for unlocking levels, I had to re-adjust my game strategy. However, you do get a daily token allowance and you can always purchase more to play instantly. On top of that, you get to play one free puzzle every day too.
Pros: Crossword with a twist, addicting, free daily puzzles
Cons: Takes time to collect tokens, higher levels cost more tokens
Overall: Fun way to play crosswords with a twist but tokens are hard to come by so use them wisely
These are my top 3 picks for crossword puzzle games. Each one has a completely different approach to solving puzzles. My first pick has a more traditional approach to crossword solving. My second pick is a great crossword solver to play with your friends. My last pick brings a unique twist to the game by using pictures instead of word hints. Choose your favorite (or all of them!) and have a great time crossword solving!
I'd like to end by mentioning I used a helpful website that lists both Android and iOS apps for specific app types. Besides other types, it also lists the best Crossword games. If you want some more puzzles, you might find the list helpful so here it is.
List of the Best 10 Crossword Games
Good luck and hope you have fun with the games.